Don't forget that we have a fun-filled delicious event planned at the Maple Leaf tonight, 5-9:30 p.m. Door prizes, raffles, and great food! 15% of sales will be donated to our Franklin Avenue PTO. Thanks for your support!
See more of our picture gallery from STEM Week on our Franklin Avenue PTO Facebook page.

Grab & Go Lunches

Last night was a great night of Westfield Starfires baseball for staff and students at Franklin Avenue Elementary School. Ms. Baker sang the national anthem and Principal Tolpa threw out the first pitch. Staff and students cheered for our hometown team. Special thanks to Ms. Annalise Eak for organizing this fun filled event for Franklin Ave School.

Due to the continued heat advisory, Westfield Schools will dismiss early tomorrow (6/8/21). High schools @ 11am, Grades 5 - 8 @ 11:30am , Elementary @ 12:15pm. There will be no preschool.

Due to the heat advisory tomorrow, Westfield Public Schools will have an Early Release Day, Monday, June 7, 2021 for all students. High school students will be dismissed at 11:00 a.m., Middle and Intermediate students at 11:30 a.m., and Elementary students at 12:15 p.m. There will be no school for students at Fort Meadow Early Childhood Center.

KEEPING KIDS SAFE AND SECURE ONLINE: A PROJECT SAFE CHILDHOOD PRESENTATION FOR PARENTS IN COLLABORATION WITH THE US ATTORNEY'S OFFICE, THE HAMPDEN DISTRICT ATTORNEY'S OFFICE, THE FEDERAL BUREAU OF INVESTIGATION, AND THE WESTFIELD POLICE DEPARTMENT. Scan the QR Code to register JOIN US FOR THIS VIRTUAL PRESENTATION: WEDNESDAY, JUNE 16, 2021 6:30PM-8:00PM (Login begins at 6:15PM) This presentation is for ADULTS ONLY. Content is inappropriate for children.
STARFIRES baseball game for Franklin Families on June 9 @ 6:30 p.m. Enjoy Ms. Baker's singing; laugh at Mrs. Tolpa's first pitch; meet the players. Tickets are $10 and can be purchased at tinyurl.com/Franklin69 HOPE TO SEE YOU ALL THERE!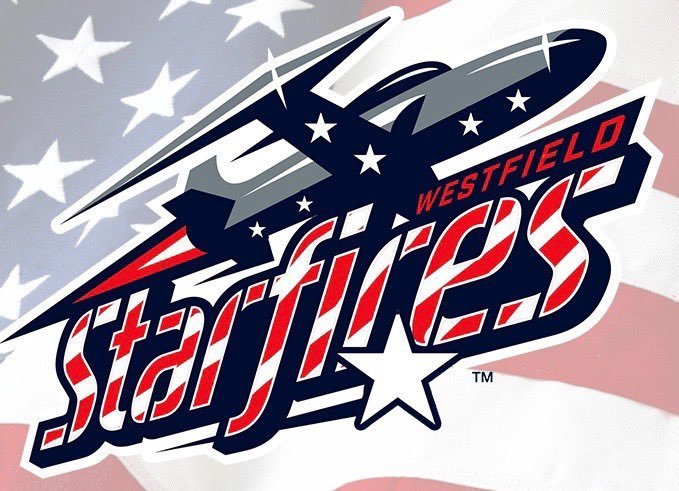 The last day of school for the 2020-2021 school year is June 16. It will also be an early release day. Thank you!

Ms. Vadnais' remote second grade class came to Franklin Avenue Elementary School for a "Meet and Greet'' picnic and to hold their chicks that hatched. The students are learning about the differences and similarities between the life cycle of a plant and of a chick. Students were so excited to meet one another and welcome their new chick friends to the world.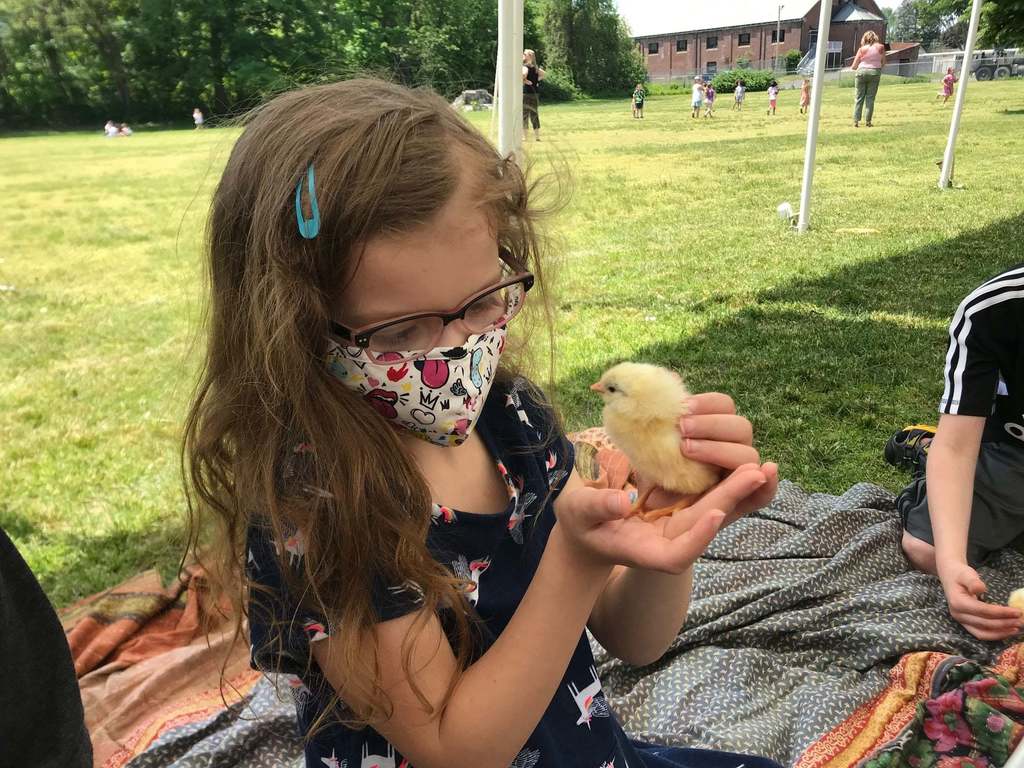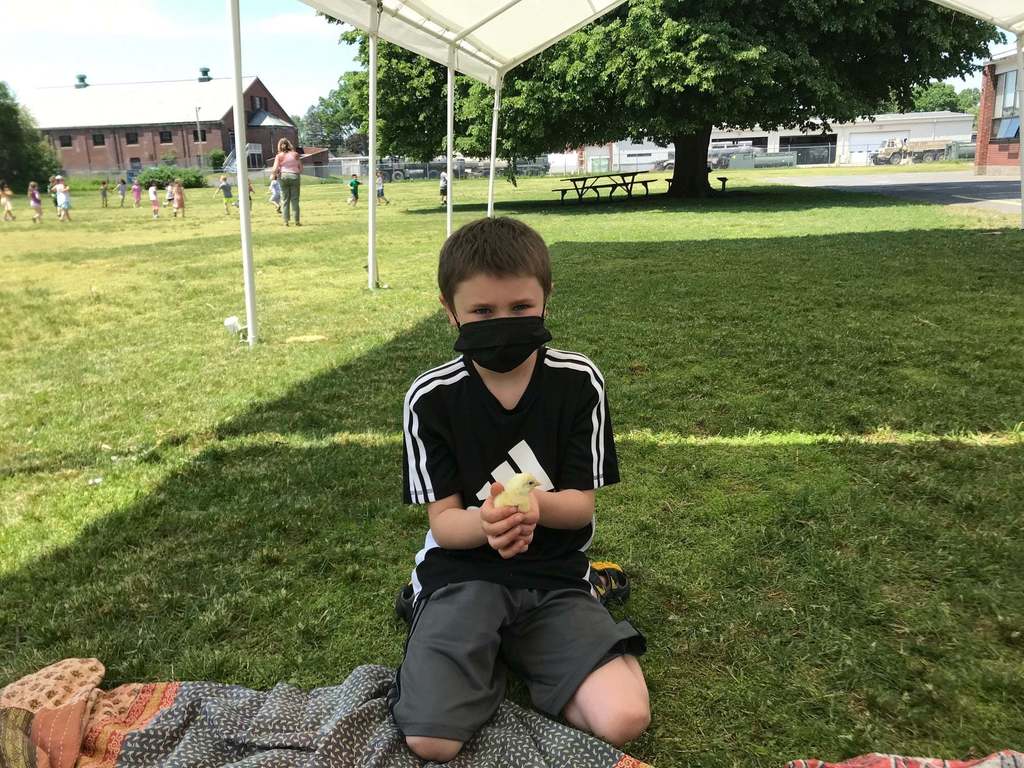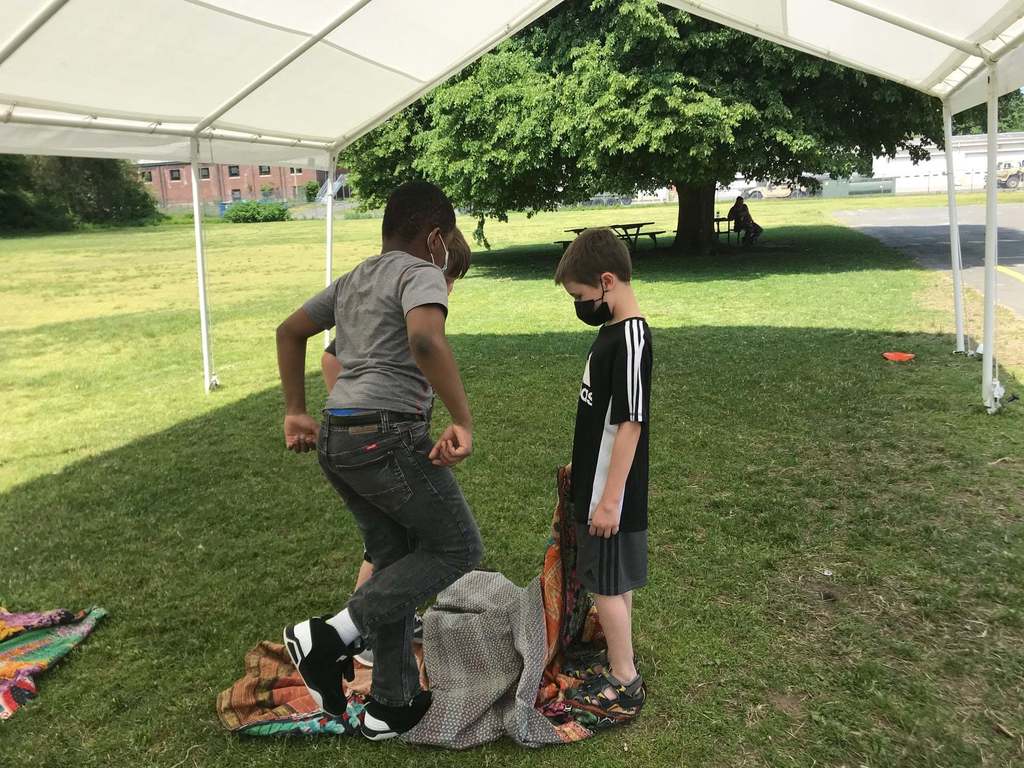 Franklin Avenue PTO Celebrates our Teachers with Sweets and Treats all week.