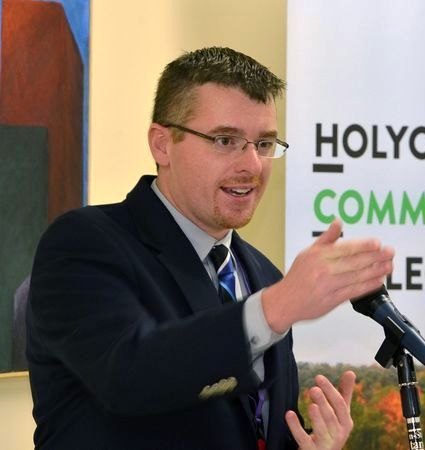 Mr. Stefan Czaporowski
Mr. Stefan Czaporowski first joined Westfield Public Schools in November 2008 as the district social studies supervisor. He became the assistant principal at Westfield Vocational Technical High School in July 2009 and then principal of Westfield Technical Academy in July 2012. In March 2016, Mr. Czaporowski was named Superintendent of Schools. As Superintendent, Mr. Czaporowski is responsible for the leadership, administration and management of approximately 5328 students, 11 schools, 1000+ employees, and a $62 million budget.
Prior to joining Westfield Public Schools, Superintendent Czaporowski served as an assistant principal at Easthampton High School and as the principal of Smith Academy in Hatfield. During his 26 years in education, he has also served as a classroom teacher and social studies supervisor for Chicopee Public Schools.
Superintendent Czaporowski earned a Bachelor of Arts degree and a Master of Education degree from Westfield State University. In 2006, he earned a Certificate of Advanced Graduate Studies in Educational Leadership, also from Westfield State University. Superintendent Czaporowski is an instructional leader who believes every student deserves a quality education that prepares him or her for college and career. He also firmly believes that an effective leader utilizes input from all group members with specialized knowledge and expertise as a basis for decision making. Superintendent Czaporowski's leadership style and philosophy are predominantly collaborative in nature, and he values input from all stakeholders when making decisions. Please feel free to contact Superintendent Czaporowski at suptsofc@schoolsofwestfield.org.
Superintendent's Spotlight
Listen to Superintendent's Spotlight every Thursday from 8:45 a.m. - 10:00 a.m. on WSKB 89.5 FM or watch the show on local cable channel 15. Each week your hosts Superintendent Stefan Czaporowski and Administrator of Student Interventions Christopher Rogers interview guests and feature all of the great things going on in all of our schools.