Sgt. Juanita Mejias of the Westfield Police Department paid a special visit to all three of our first grade classrooms yesterday. Sgt. Mejias read a story called "Keeping you Safe" to each class. The students enjoyed the story and had some wonderful questions for Sgt. Mejias. Thank you so much for spending time with our Highland Huskies!

Westfield is now under a Winter Storm Warning and power outages are being reported in the city. As a result of this updated information, Westfield Public Schools will be closed today. Please stay safe. Thank you.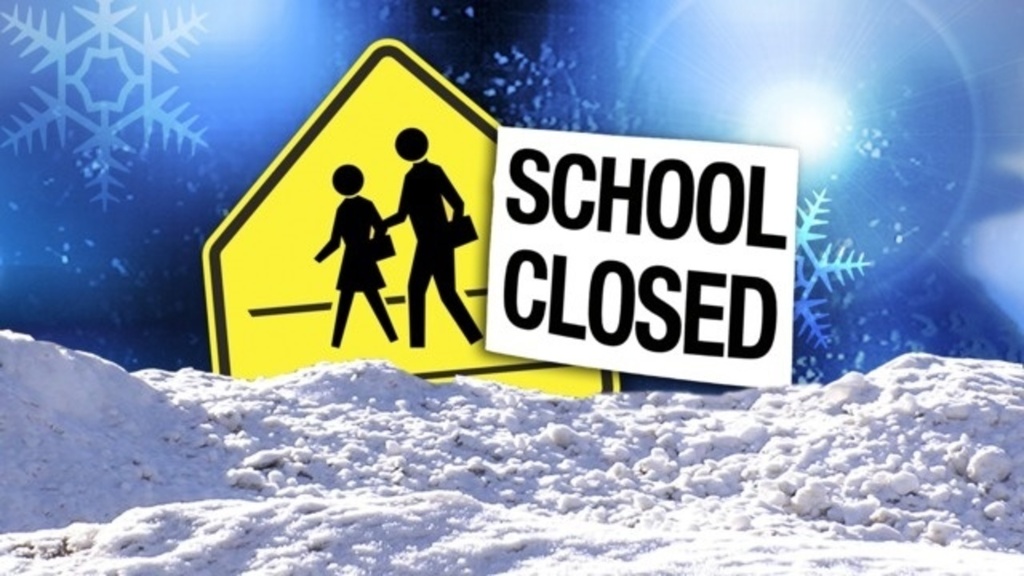 Based on the latest weather forecast, Westfield Public Schools will have an Early Release Day on Tuesday, March 14, 2023. High Schools will dismiss at 11:00 a.m., Middle, Intermediate, and Virtual Schools at 11:30 a.m., and Elementary Schools at 12:15 p.m. Fort Meadow Early Childhood Center will be closed. Should weather conditions deteriorate tomorrow morning, a message canceling the day will be sent out as early as possible. Thank you.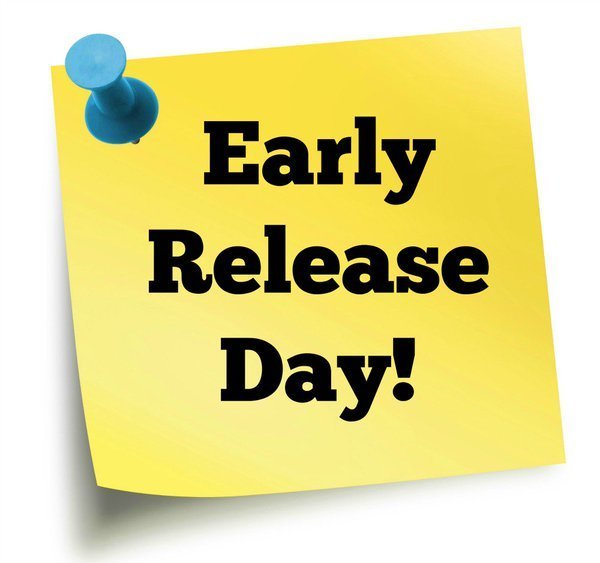 IT'S TIME!! Who likes C-A-S-H-?!?!...Who likes supporting our Westfield Public Schools?!!? WFE is holding its 1st Annual Cash Calendar Raffle Fundraiser for the month of April!! Purchase your Calendar anytime throughout the month of March and get 30 chances to win yourself some CASH! Simply scan the QR code on this post, make your $20 payment and you're ALL SET! BUT WAIT!.....There's more! 😉 The first 25 Calendars purchased will automatically be entered to win a $10 Dunkin' Gift Card AND 1 (one) Love Mich Cozy. Not feeling the QR purchase option? No worries! Physical Calendars will be available to purchase for cash by contacting
westfield.foundation2013@gmail.com
and at locations throughout Westfield. Details on the list of locations to follow shortly! ALL of the proceeds from the purchase of Calendar Raffles go DIRECTLY to supporting ALL of the Westfield Public Schools within the Westfield, MA district! Head over to
www.westfieldfoundation.org
to purchase, for information on the Grants we award, and to contact us with any questions.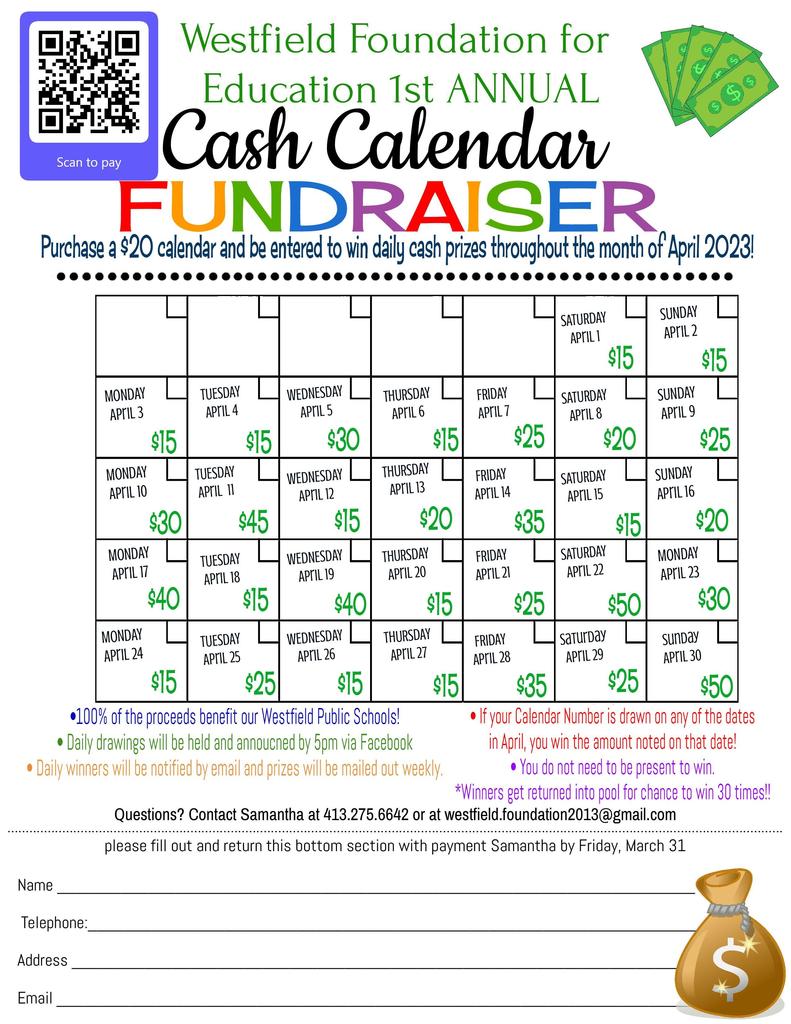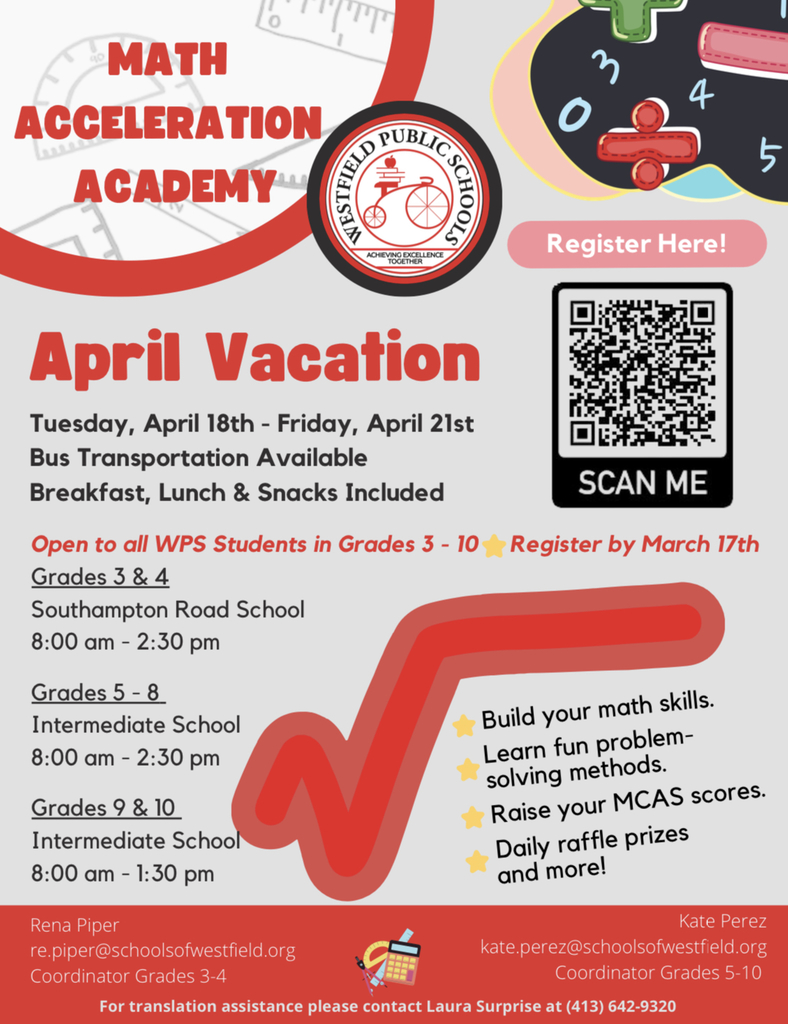 SEPAC (Special Education Parent Advisory Council) is currently accepting nominations of educators and support personnel who go the extra mile to serve the Westfield District Schools' special education community and inspire others to do the same. The Recognition of Excellence in Supporting Special Education is an important way for the community to thank those who through dedication, creativity, patience, and determination help students receiving special education to experience success.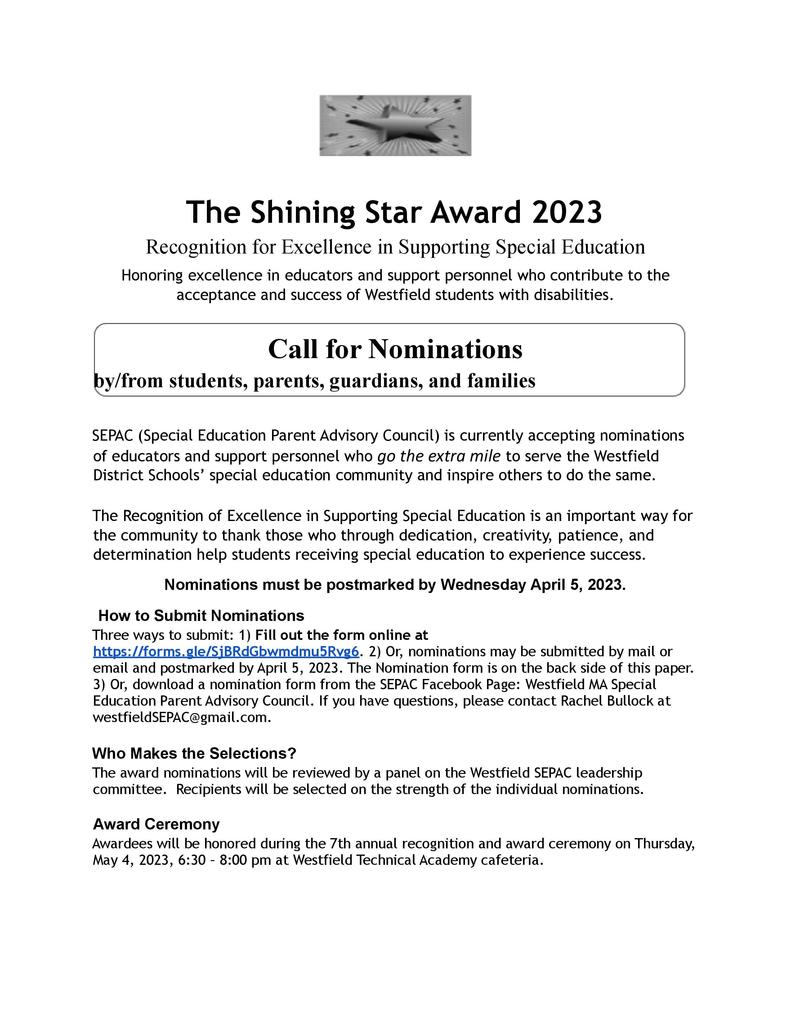 Tune in on Thursday, March 2 from 9:00 a.m. - 10:00 a.m. to WSKB 89.5 FM, WCPC cable channel 15, or westfieldtv.org for a brand-new episode of "Superintendent's Spotlight". This week, Band Director Pat Kennedy stops by to talk about the 70th POPS concert at Westfield High School. We also talk with our School Business Administrator and Director of Transportation about the district budget and school transportation. Thanks for watching!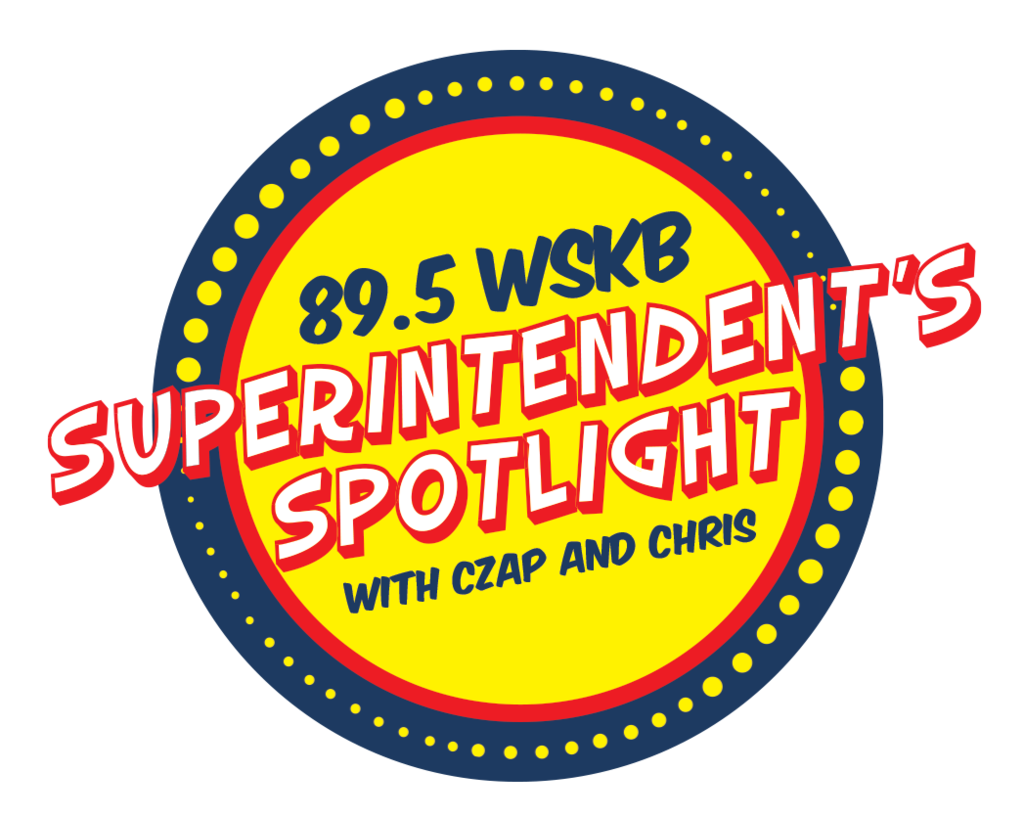 Families, educators, school leaders, and public education advocates across the country are joining together in celebrating public schools, Feb. 27–Mar. 3; a week designated to highlight and show support for our local public schools. Public Schools Week 2023 (#PSW23) is part of a larger campaign—#HerefortheKids—one that brings together families, educators, and community members to shine a light on local public schools and share the stories of the positive things happening in classrooms and school buildings nationwide. The teaching and learning in our local K-12 public schools positively impacts students and families, the neighborhoods, and communities they live in, and our nation as a whole. With commitment, creativity, and critical thinking, educators and school leaders continue to provide welcoming and engaging learning opportunities for our children. #Hereforthe Kids #AchievingExcellenceTogether

Next week is Winter Vacation! There is no school for students starting Monday, February 20 through Friday, February 24. Students return to school on Monday, February 27. Have fun and be safe! Thank you.

Close to 100 families attended the Westfield School Department's Countdown to Kindergarten event on Feb. 8 to kick off kindergarten registration for the fall. The event is a collaboration with Westfield's Coordinated Family and Community Engagement (CFCE) grant and coordinator Paula Hebert-Pike. Families that attended were given an opportunity to meet the principals and staff from the city's elementary schools, learn about the district's literacy and STEM initiatives, all about school transportation, and to see sample school lunch menus. All attendees received kindergarten goody bags and tips about getting their children ready to start school.
https://www.masslive.com/news/2023/02/nearly-100-families-attend-westfield-kindergarten-registration-fair.html
Happy Valentine's Day from all the students and staff at Highland!

The registration portal for the upcoming 2023-2024 school year is now open. Please visit the Westfield Public Schools website at
www.schoolsofwestfield.org
for more information. Thank you!

For the first time in three years, Into the Arts is BACK! We are excited to share that this celebration of all the arts in Westfield Public Schools will return this April 28th and 29th!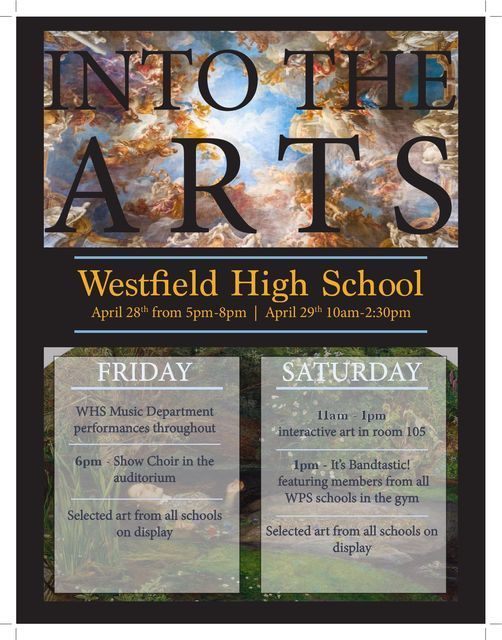 Each second grader in Mrs. Wailgum's class created a piece for this beautiful mural. It shares a wonderful message and is displayed in our front office. This was the culmination of an SEL lesson about spreading kindness to one another.
Yesterday was the 100th day of school! Students all around the building celebrated in unique and exciting ways! Some of Ms. Diamond's kindergarteners even dressed up as if they were 100 years old.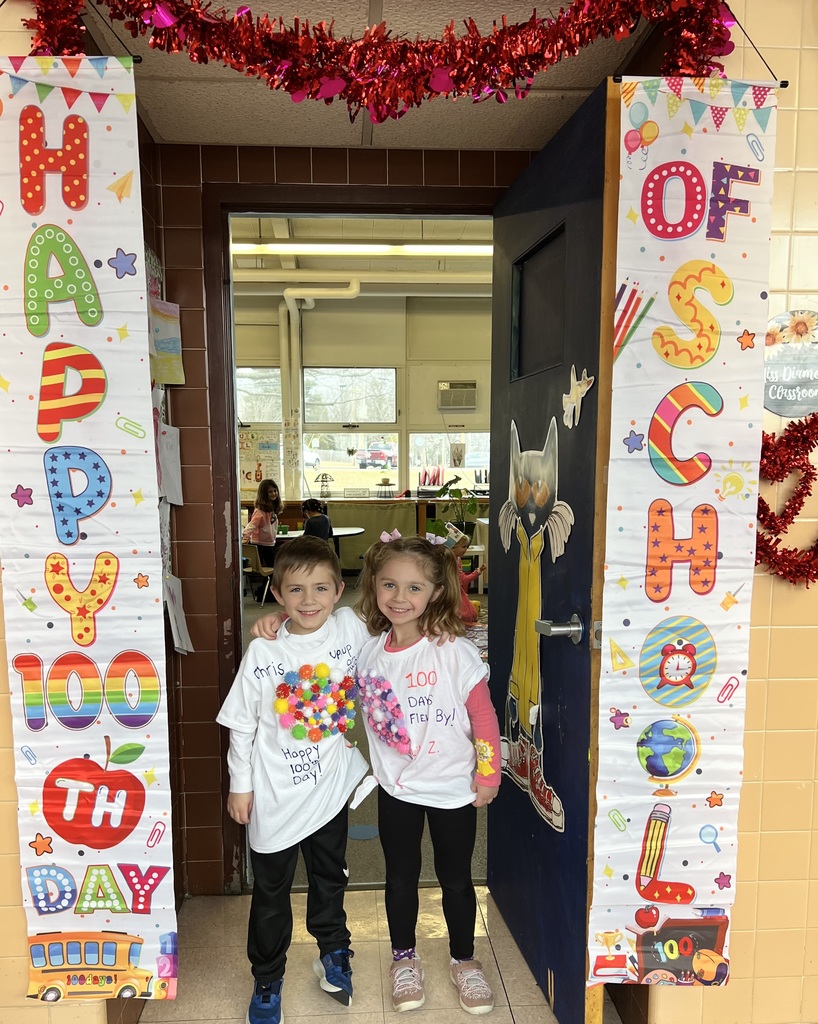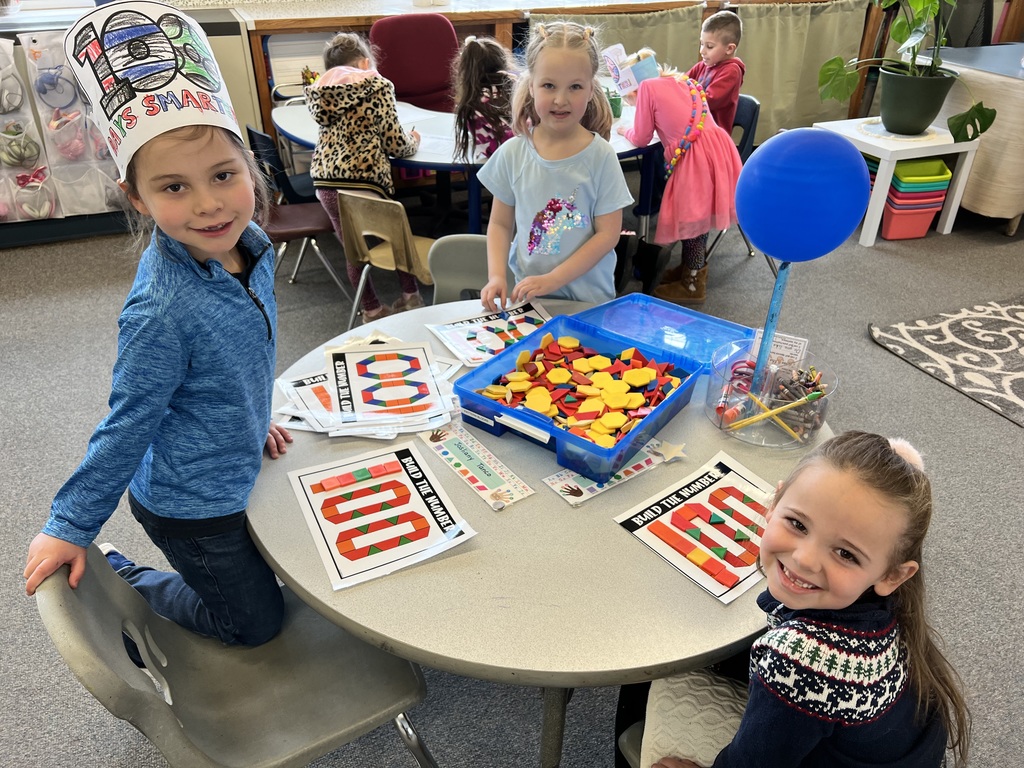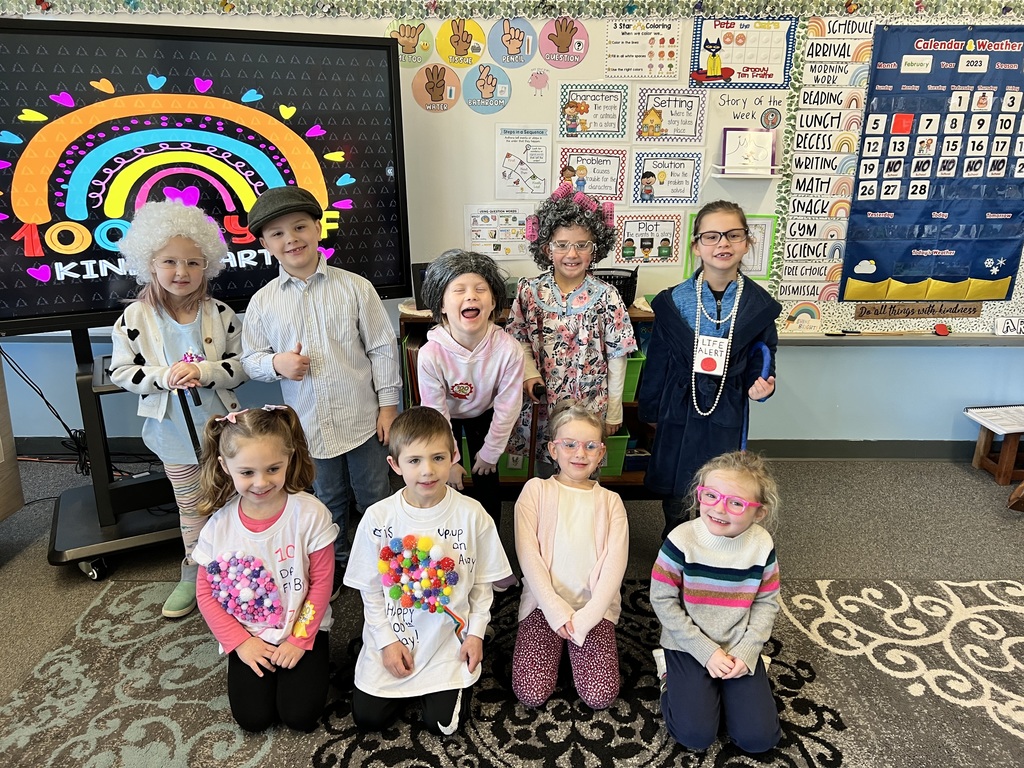 If you weren't able to catch the latest episode on "Superintendent's Spotlight" this morning, click on the link below. This week we talked with our Registration Team about our Countdown to Kindergarten Registration Event being held on Wednesday, February 8, from 6:00 p.m. - 7:30 p.m. at Westfield Middle School. We also looked into the history and tradition of Groundhog Day. Did Punxsutawney Phil see his shadow? Find out midway through our show. Thanks for watching!
https://www.youtube.com/watch?v=TB1CiRe8rzM
Thank you PTO for hosting our first ever Family Game Night! Everyone had so much fun trying out new games and enjoying some old favorites!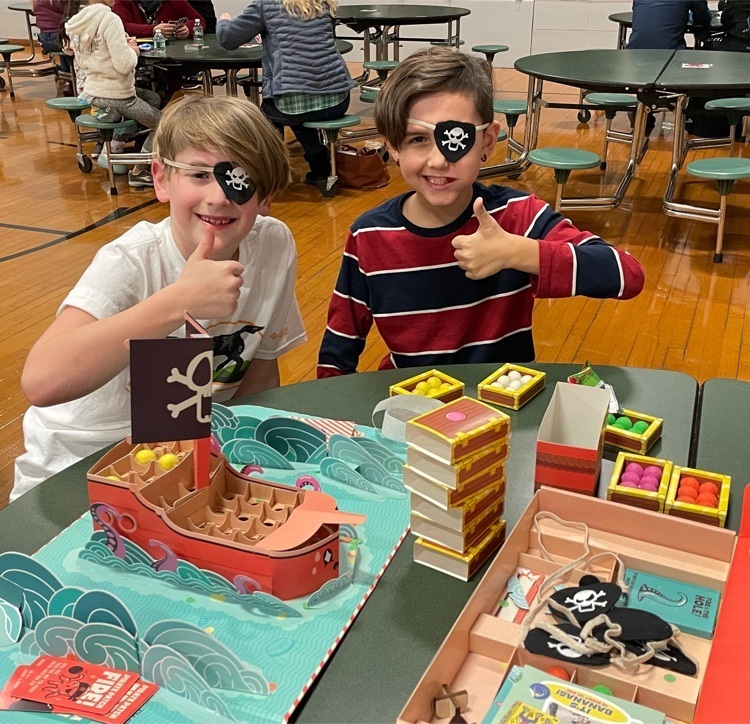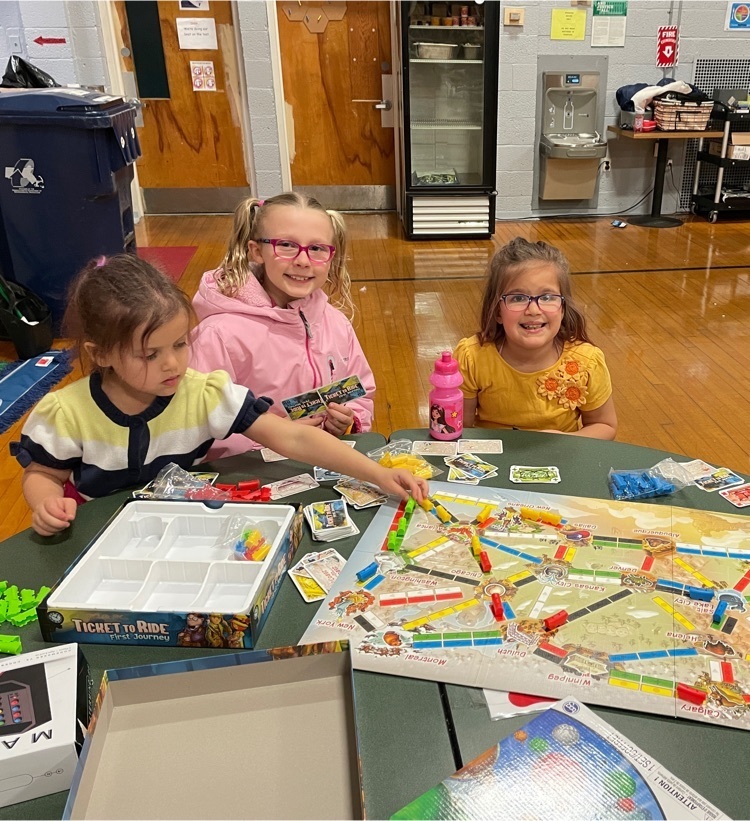 Tune in on Thursday, February 2 from 9:00 a.m. - 10:00 a.m. on WSKB 89.5 FM, WCPC cable channel 15, or westfieldtv.org for the next episode of "Superintendent's Spotlight". This week we will be talking with our Central Registration Team all about our Countdown to Kindergarten Event being held on February 8 at 6:00 p.m. at Westfield Middle School. We will also be following Punxsutawney Phil for Groundhog Day. Thanks for watching!