If you weren't able to catch the latest episode on "Superintendent's Spotlight" this morning, click on the link below. This week we talked with our Registration Team about our Countdown to Kindergarten Registration Event being held on Wednesday, February 8, from 6:00 p.m. - 7:30 p.m. at Westfield Middle School. We also looked into the history and tradition of Groundhog Day. Did Punxsutawney Phil see his shadow? Find out midway through our show. Thanks for watching!
https://www.youtube.com/watch?v=TB1CiRe8rzM
Thank you PTO for hosting our first ever Family Game Night! Everyone had so much fun trying out new games and enjoying some old favorites!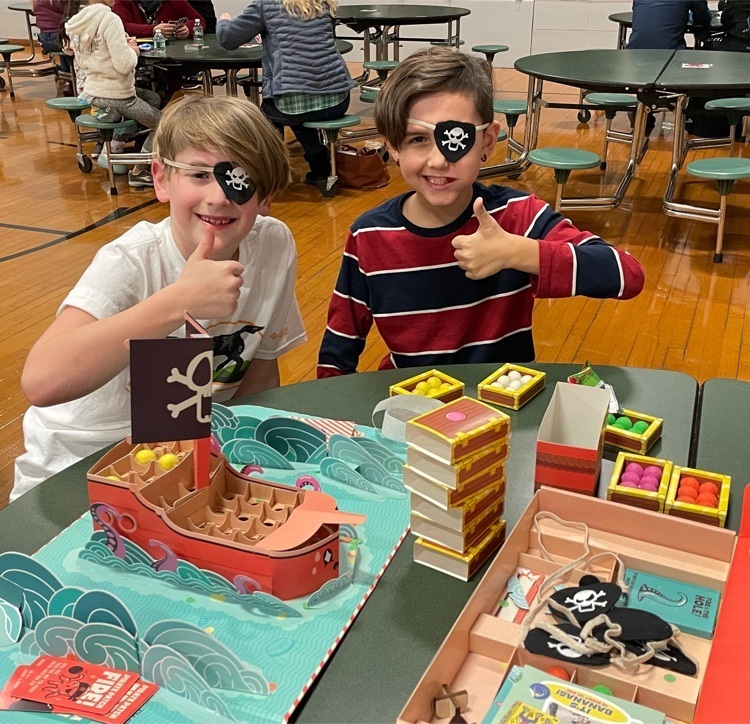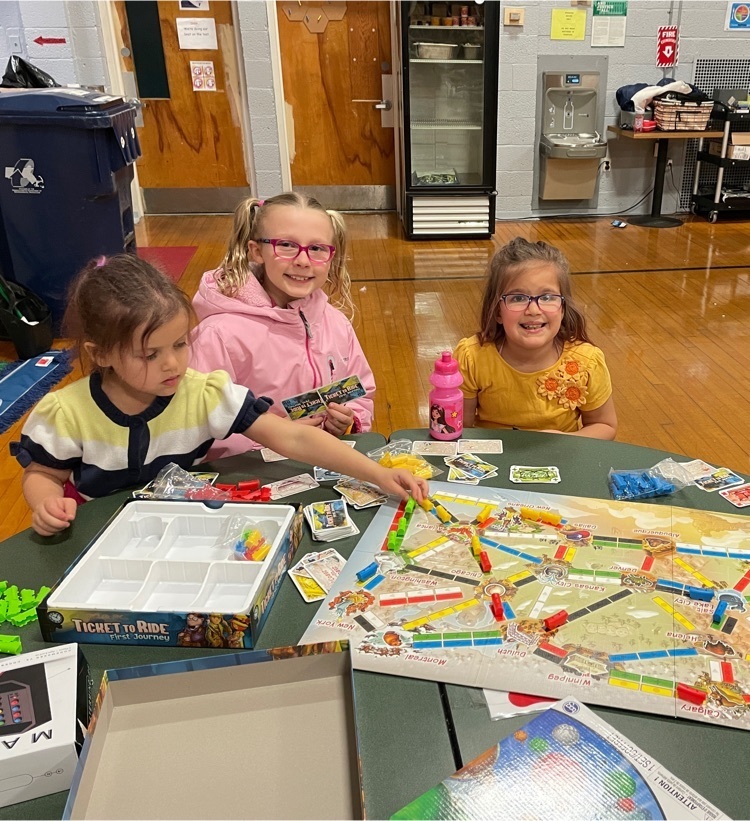 Tune in on Thursday, February 2 from 9:00 a.m. - 10:00 a.m. on WSKB 89.5 FM, WCPC cable channel 15, or westfieldtv.org for the next episode of "Superintendent's Spotlight". This week we will be talking with our Central Registration Team all about our Countdown to Kindergarten Event being held on February 8 at 6:00 p.m. at Westfield Middle School. We will also be following Punxsutawney Phil for Groundhog Day. Thanks for watching!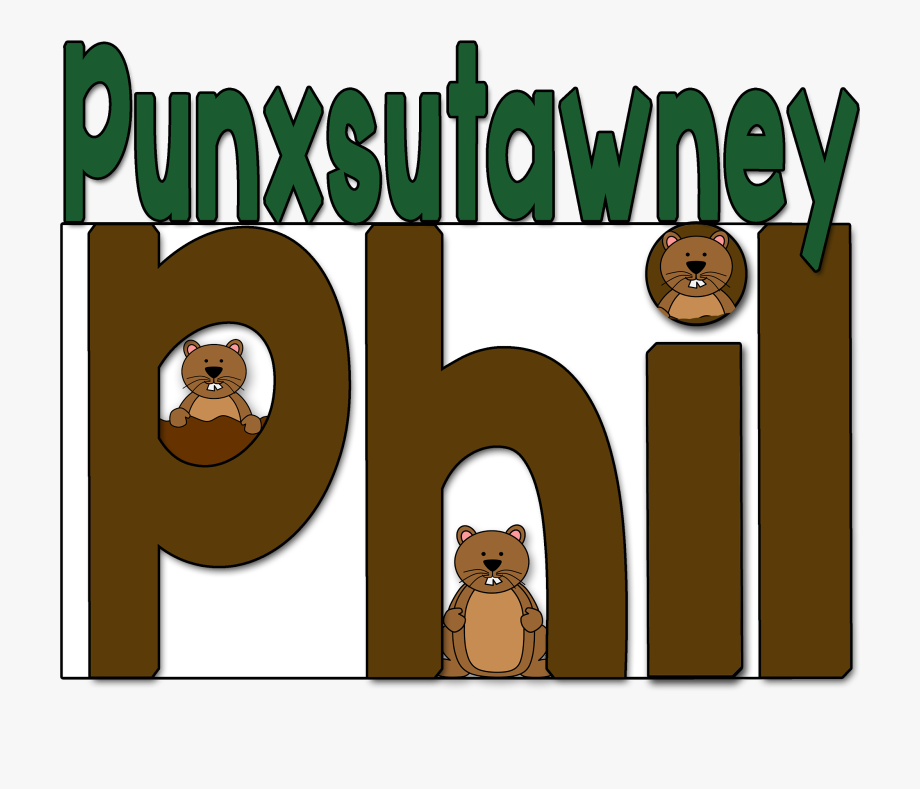 ATTENTION ALL AREA EMPLOYERS Sign up for our annual Westfield Education to Business Alliance (WE2BA) Career Expo and Job Fair sponsored by Westfield Public Schools, the Greater Westfield Chamber of Commerce, Mass Hire, and Westfield State University. Engage in conversations with our students about careers and industries and recruit local students for internships and job opportunities. This is a FREE event that will be attended by over 500 local high school students. Scan the QR code or click on the link below to be a part of this yearly event and meet employees of the future. The deadline to sign up is Friday, March 10. Thank you for your support!
https://docs.google.com/forms/d/e/1FAIpQLSd82tz-vb-5UK9rRUPvmmz3fTMkEPWZAYABB0JtEea0d55Vew/viewform
Take a minute to enjoy this beautiful Pop Art our third graders created! Inspired by American artist Jim Dine, made possible by amazing art teacher Mrs. Van Heynigen.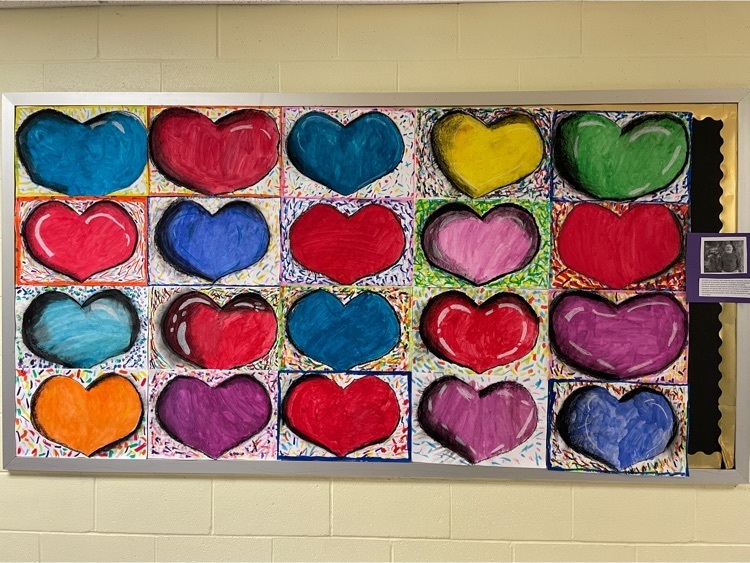 Westfield Public Schools will have an early release day on Wednesday, January 25, due to the predicted snowfall in the afternoon. High Schools will dismiss at 11:00 a.m., Middle, Intermediate, and Virtual Schools at 11:30 a.m., Elementary Schools and Southampton Road Preschool Program at 12:15 p.m. Fort Meadow Early Childhood Center will be closed. The Westfield YMCA after school care program is also cancelled. Please drive safely.

The city granted $500,000 it received from the federal government in the State and Local Fiscal Recovery Fund of the American Rescue Plan Act, or ARPA, to fuel assistance and food security programs. The Greater Westfield Food Pantry will get $200,000 over four years, the city said Monday in a news release. The Food Pantry provides groceries to approximately 1,200 people per month, with 51% of those clients being children and 14% being elderly. The city also gave Valley Opportunity Council $300,000 to expand home heating assistance programs. Low-Income Home Energy Assistance Program — LIHEAP — funded by the state and federal governments provides up to $1,319 per household to assist with heating costs incurred from November through April. The Westfield Food Pantry is at 101 Meadow St. For additional information on receiving food assistance, please call 413-572-0802 or visit its website at
www.westfieldfoodpantry.org
. For questions related to the Westfield Fuel Assistance Program, residents should call the Valley Opportunity Council Welcome Center at 413-534-2466 or email Jessica at
jking@valleyopp.com
.
https://www.masslive.com/business/2023/01/westfield-gives-500000-in-arpa-money-to-food-heating-programs.html

The Department of Elementary and Secondary Education is inviting students, parents, education professionals, and community members to participate in a survey that will provide feedback on the MCAS program and help inform improvements. The Department is seeking stakeholders' input in several areas, including communications and support, data and reporting, and release of test questions. The survey will close at 5:00 p.m. on Friday, January 27. Please contact
mcas@doe.mass.edu
with any questions.
https://survey.alchemer.com/s3/7072286/Future-Directions-MCAS-General-Survey

Behavioral Health Network Inc., which merged with the Carson Center eight years ago, has opened a new BHN WellBeing Center with expanded hours, expanded service, and walk-in care in its offices at 77 Mill St. in Westfield. The BHN WellBeing Center, along with one that opened at 417 Liberty St. in Springfield, are part of a statewide network of Community Behavioral Health Centers, or CBHCs, and are intended to shorten wait times for individuals seeking behavioral health treatment with MassHealth and Health New England insurances. The hours for walk-in care at both locations are Monday to Friday, 8 a.m. to 8 p.m.; and Saturday and Sunday, 9 a.m. to 5 p.m. Those seeking care can also call 413-301-WELL (413-301-9355) to be connected to services or visit bhninc.org for more information.
https://www.masslive.com/news/2023/01/walk-in-behavioral-health-care-clinic-opens-in-westfield.html


WPS is Hiring! Be a part of Westfield Public Schools! We are hiring multiple positions across the district including substitute teachers, substitute nurses, classroom and 1:1 paraprofessionals, school custodians, and many more opportunities that can be found on our district website at
www.schoolsofwestfield.org
.

An inspirational School Committee meeting on Jan. 9 began with the third and fourth grade chorus of Highland Elementary School, led by music teacher Emily Baker, singing "Red Bird" by Theresa Jenkins and "The Dream Keeper" by Rollo Dilworth, based on poetry by Langston Hughes. In her introduction, Highland Principal Jill Phelan said the chorus has 66 members this year, the largest ever for the school. She said one-third of the members were represented at the meeting.
https://www.masslive.com/news/2023/01/westfield-students-inspire-board-with-choral-performance-veterans-tribute.html

The Department of Mental Health has launched a new Behavioral Health Help Line that people can call or text at 833-773-2445. It is available 24 hours a day, seven days a week in more than 200 languages. The help line can help individuals and families navigate the behavioral health system and access treatment, including mobile crisis services. Please click on the link below for more information.
https://www.masshelpline.com/

Reminder: Westfield Public Schools will be closed on Monday, January 16 for the Martin Luther King Jr. Holiday. Thank you.

Please note that our regularly scheduled School Committee Meeting on January 3, 2023, has been postponed until Monday, January 9, 2023, at 7:00 p.m. We apologize for any inconvenience this may cause. Thank you.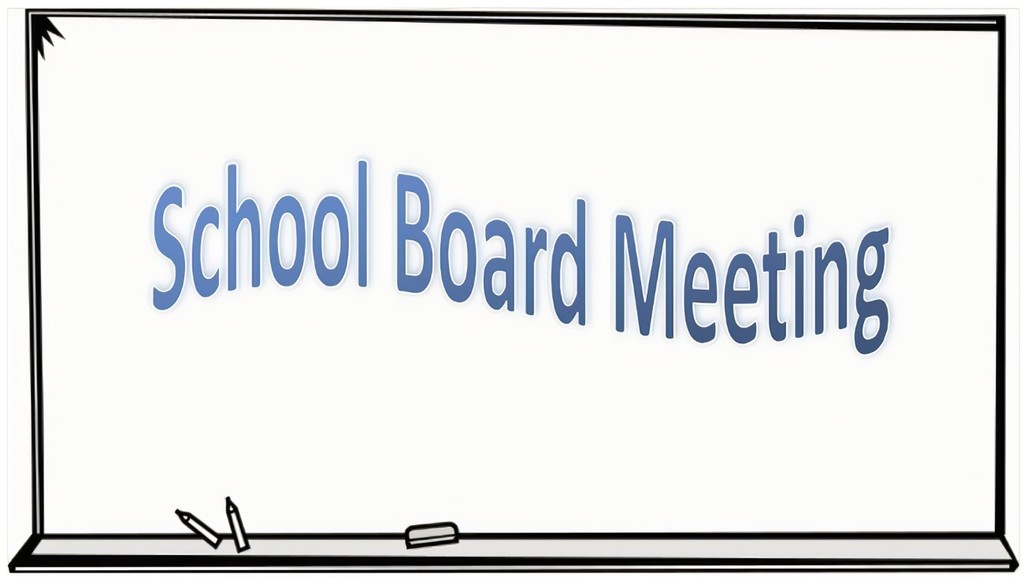 Happy Holidays from Highland School! Have a wonderful, restful break with friends and family! We will see you next year!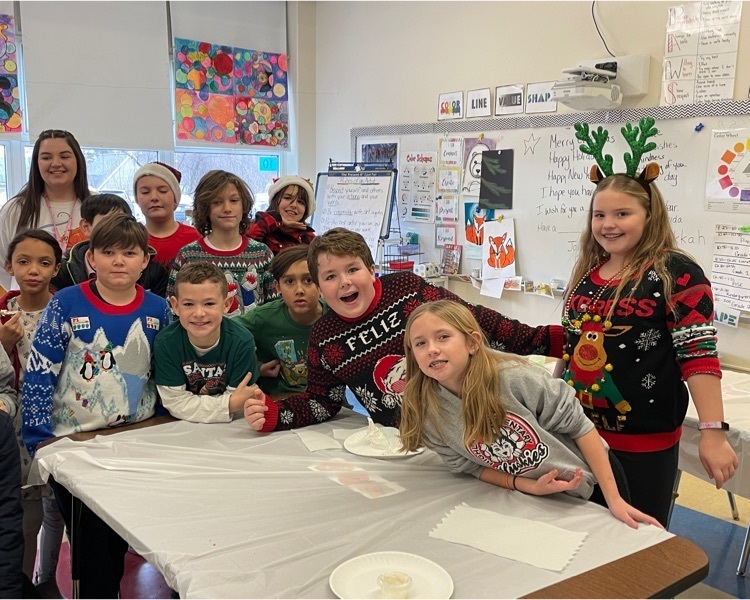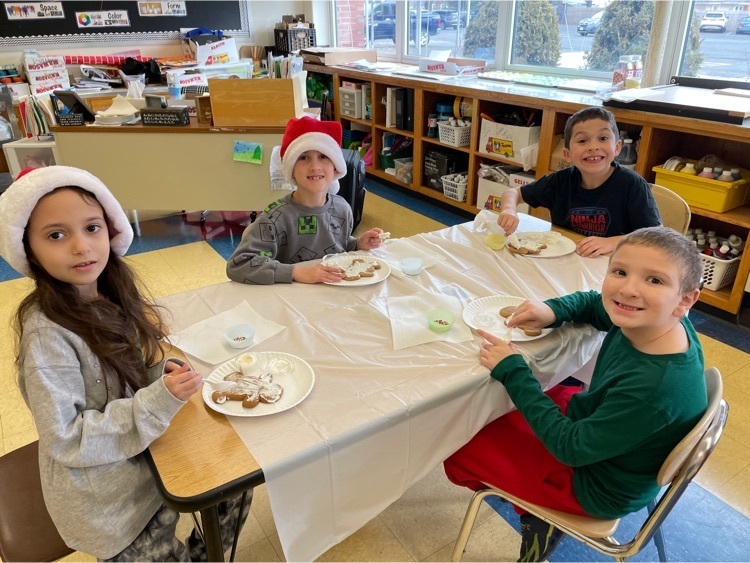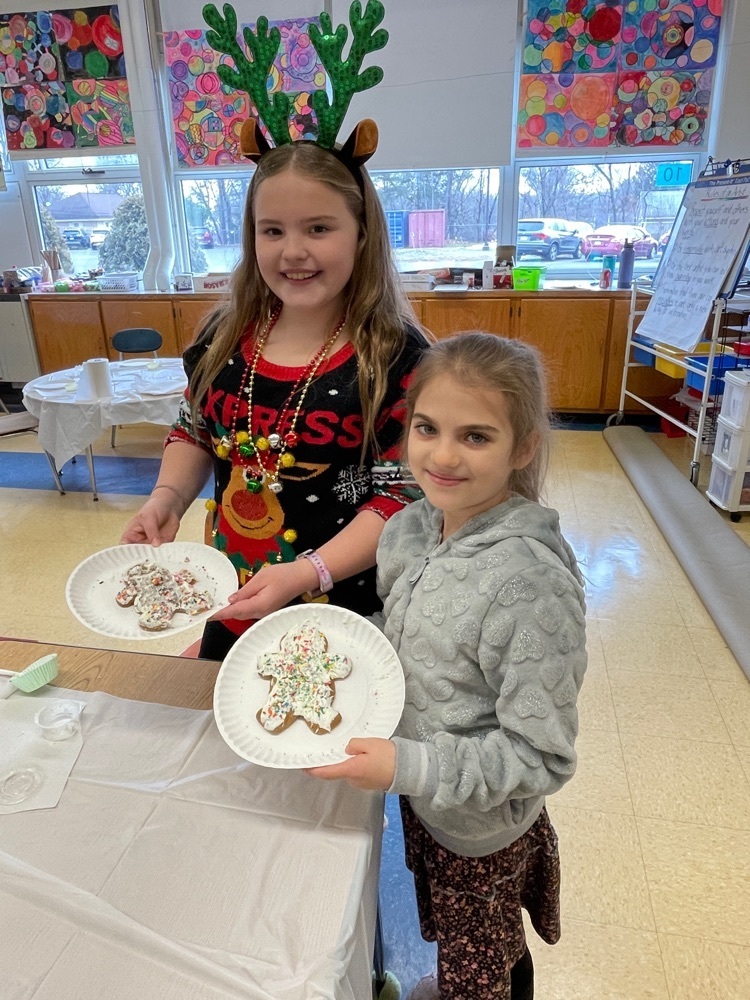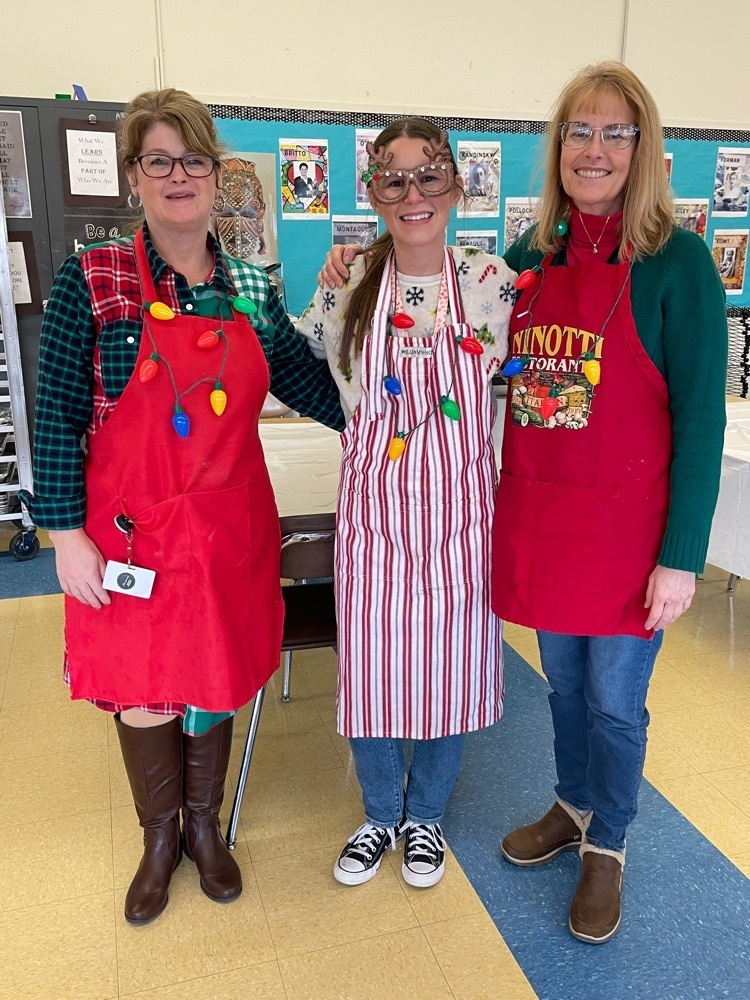 There will be no school for students starting Monday, December 26, 2022 - Monday, January 2, 2023, for the Holiday Recess. Schools will reopen on Tuesday, January 3, 2023. Happy Holidays from all of us in the Westfield Public Schools!
Please take a look at all of these items in our lost and found. If you recognize anything, please reach out and let us know so we can get your items back.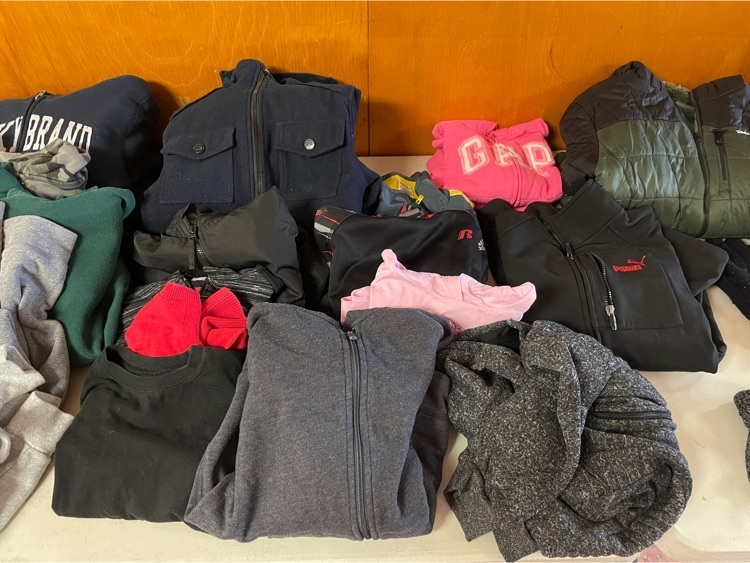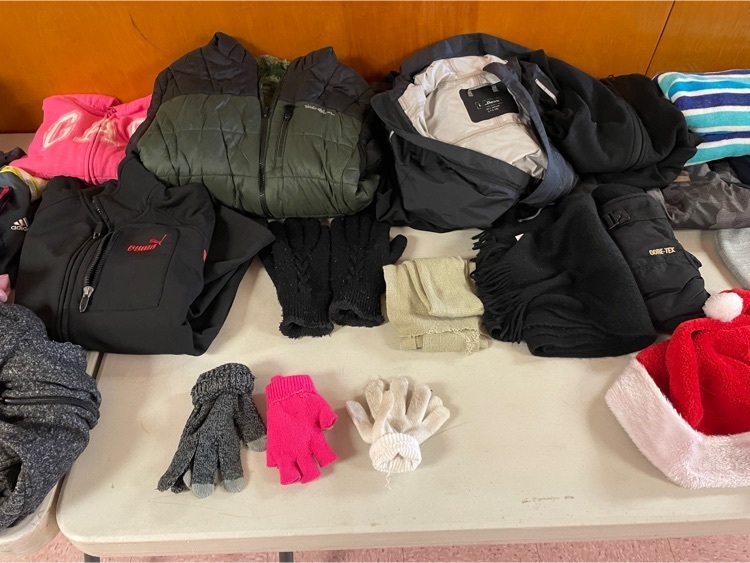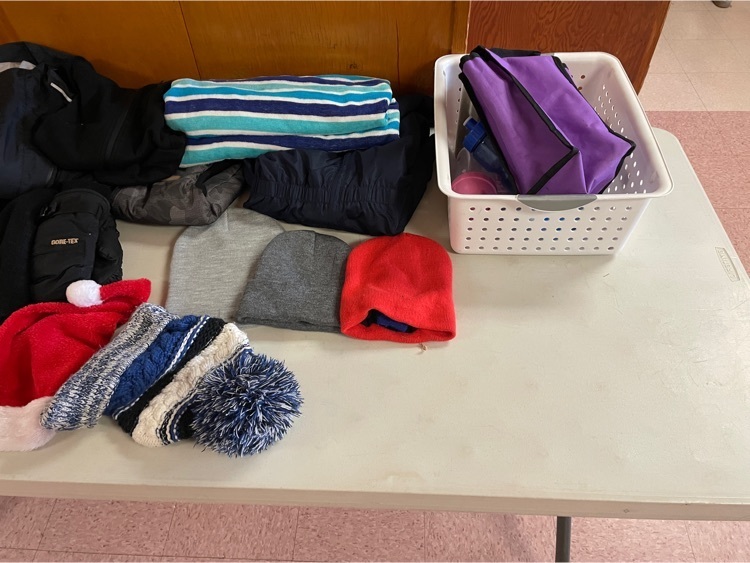 Please click on the images below to read the second District Quarterly Newsletter of this school year. Happy Holidays from all of us in the Westfield Public Schools!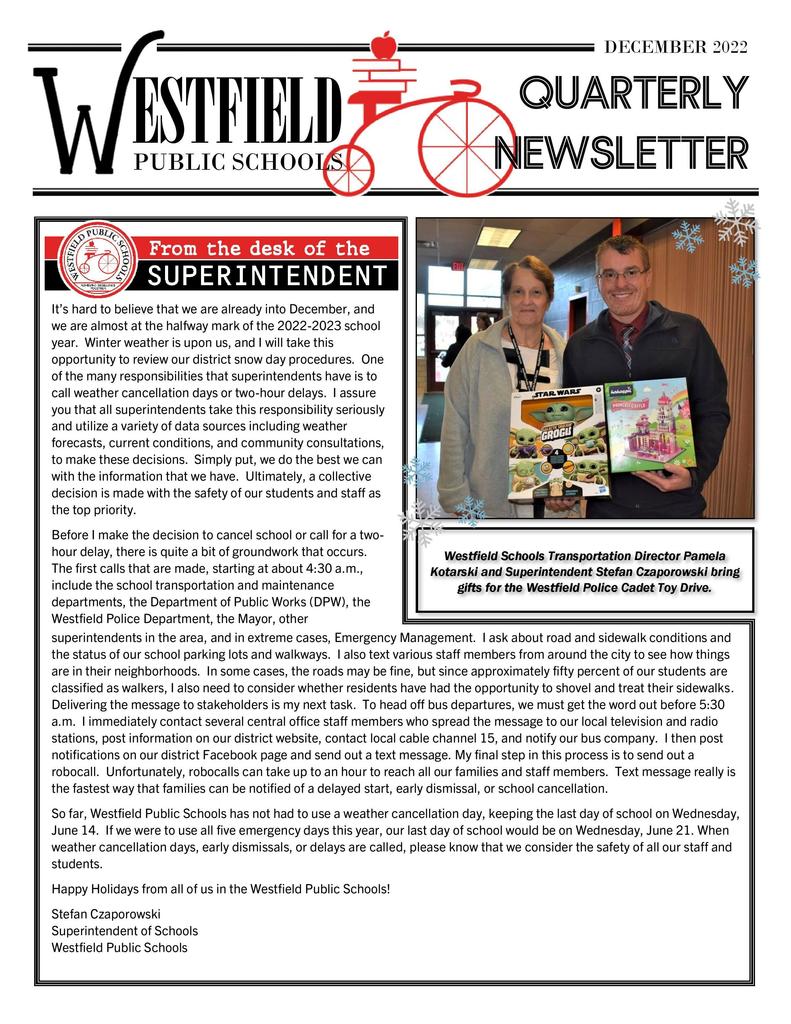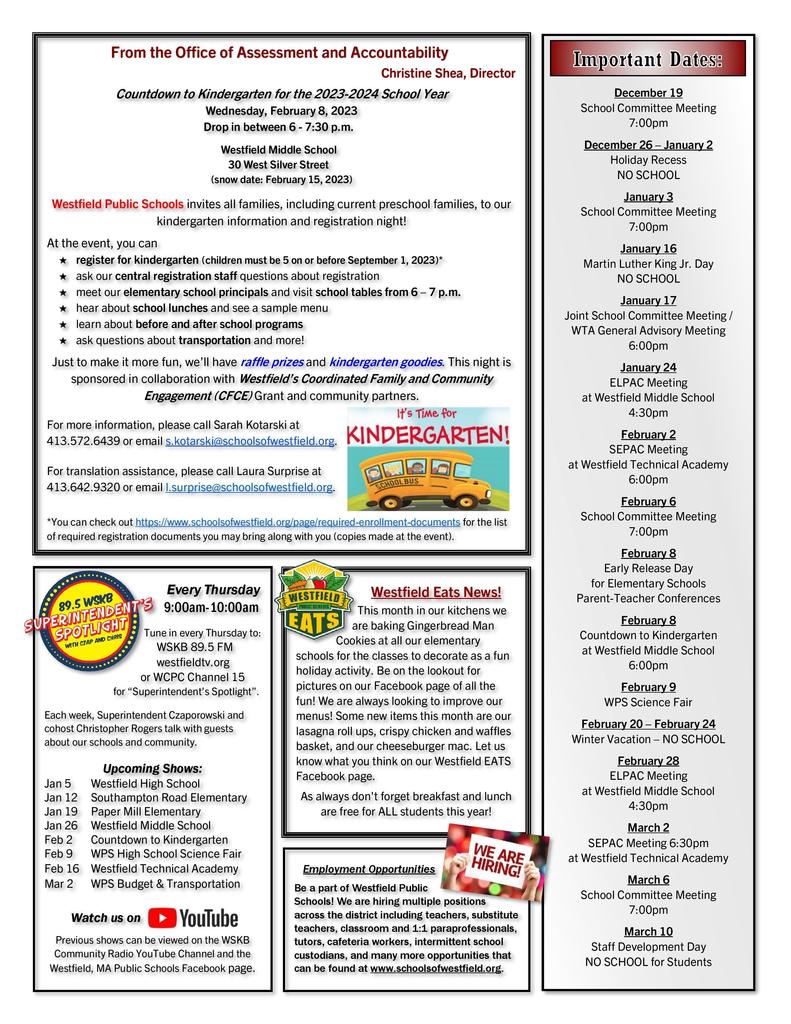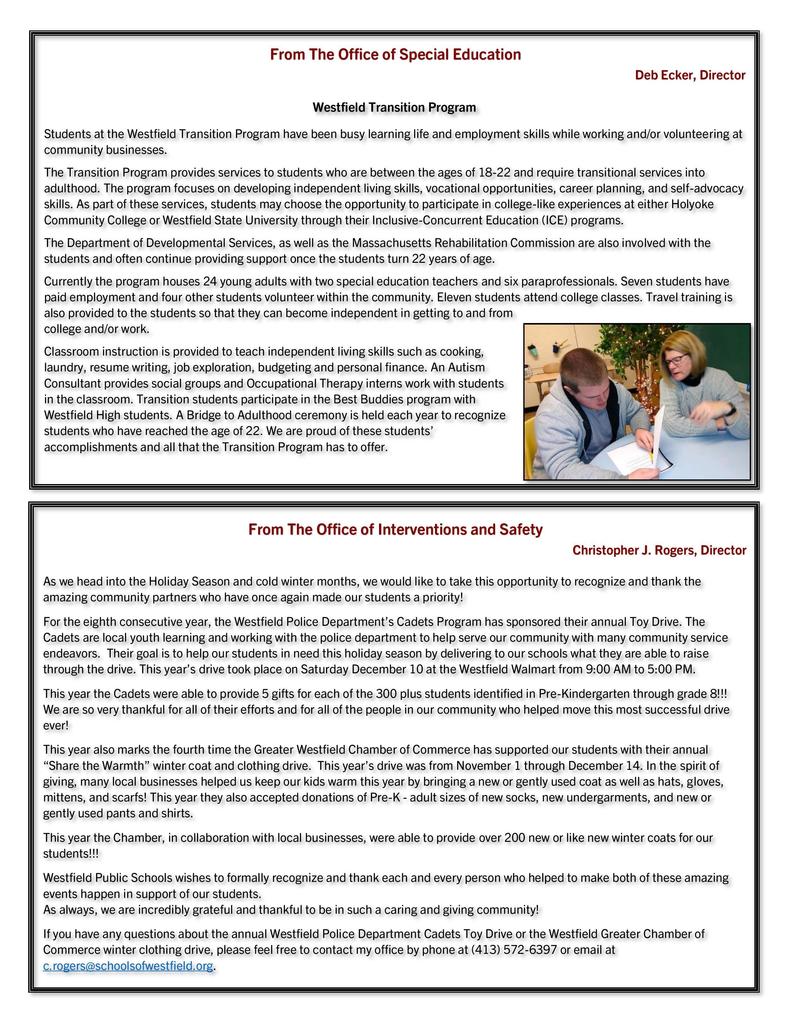 The Westfield Public Schools saw the Food Pantry's request for help and quickly created a "festive dress down day" to raise some money. All the schools and administration combined raised $1,089 for the pantry and had some fun while doing it. Here are a few pictures from the Intermediate school.