Christine Shea, Westfield public schools' director of assessment and accountability, said 152 new English language learners moved into the district this past year. English language learners are students whose native language is not English and who are not yet able to complete ordinary classroom work in English. According to state and federal laws, each school district must arrange for them to receive instruction from certified ELL teachers trained specifically to work with students still learning English. Most of the new families in Westfield are coming from Ukraine, a total of 102 students this past year, some from the same families. Other students are from Russia, Moldova and Turkey, and 15 are from Afghanistan, families that are still trickling out after the end of the U.S. occupation. There are also several families from Ecuador that recently arrived.
https://www.masslive.com/westfieldnews/2023/07/families-from-ukraine-afghanistan-among-english-learners-in-westfield-schools.html


Students from Westfield High School and Westfield Technical Academy who signed up for the Westfield Promise early college program in their junior year, accompanied by their families, gathered in the WTA cafeteria on June 15 to learn more about the program and to meet each other. Tara Bean, student services counselor, said 48 students from WHS and 48 from WTA, doubling the number in that school from last year, have signed up for the partnership with Westfield State University. Many of the students will be the first in their families to go to college.
https://www.masslive.com/westfieldnews/2023/06/westfield-promise-open-house-encourages-students-to-enter-stretch-zone.html

With school ending today, the Westfield Athenaeum is offering a fun program with prizes that is aimed at helping children and teens stay engaged with reading over the summer months. The Athenaeum's annual Summer Reading Challenge program has reading challenges for all ages, complete with different levels of activities. One program is for children up to grade 6, and a second one is for teens from grades 7-12. There's even a reading challenge for adults who want to join their kids in summer reading. All participants are challenged to read at least 20 minutes a day. Reading challenges run from June 26 to Aug. 12 — at least 1,000 minutes of reading, total. Signups are being taken at westath.beanstack.org/reader365. The Athenaeum uses a program called Beanstack, which allows participants to sign up, track their reading and earn extra raffle tickets toward prizes online instead of using a paper log.
https://www.masslive.com/westfieldnews/2023/06/summer-reading-programs-for-youth-adults-begin-next-week-at-westfield-athenaeum.html

A reminder that Westfield Public Schools are closed on Monday, June 19. Tuesday, June 20 is the last day of school, and it is an early release day. High school students will be dismissed at 11:00 a.m., Middle and Intermediate school students at 11:30 a.m., and Elementary school students at 12:15 a.m. Thank you.

Westfield High School honored seven young adults who are moving on from the Transition Services this year in a celebration at Shaker Farms Country Club on June 15. Honorees were Aaron Stovall, Anthony Lombardo, Connor Jones, Jack Clemons, Jade Smith, Savannah Koske and Seth Patrick. Transition services meets in the bottom floor of the First Baptist Church on Elm Street, pastored by Kathleen O'Goley. Special education teacher Sarah Arnett said the church has been a good central downtown location for them. It is also across from the bus station, where students can take buses for classes at Westfield State University, Holyoke Community College and Springfield Technical Community College.
https://www.masslive.com/westfieldnews/2023/06/westfield-bridge-to-adulthood-celebrates-honorees-in-special-education-program.html

If you missed the season finale of "Superintendent's Spotlight" this morning, please click on the link below. This week, we talked about the new elementary school project timeline, progress, and shared photos and drone footage of the work completed so far. You can actually see the footprint of the building already. Westfield Technical Academy Culinary Arts students also helped us celebrate National Fudge Day. Thanks for watching!
https://www.youtube.com/watch?v=7Cf6fPKjKqE
Did you know students in grades 4,7, and 10 are required to submit a physical exam within 30 days of school entry. Students in grades K-12 are also required to be fully immunized against certain diseases. Please click on the image for more information.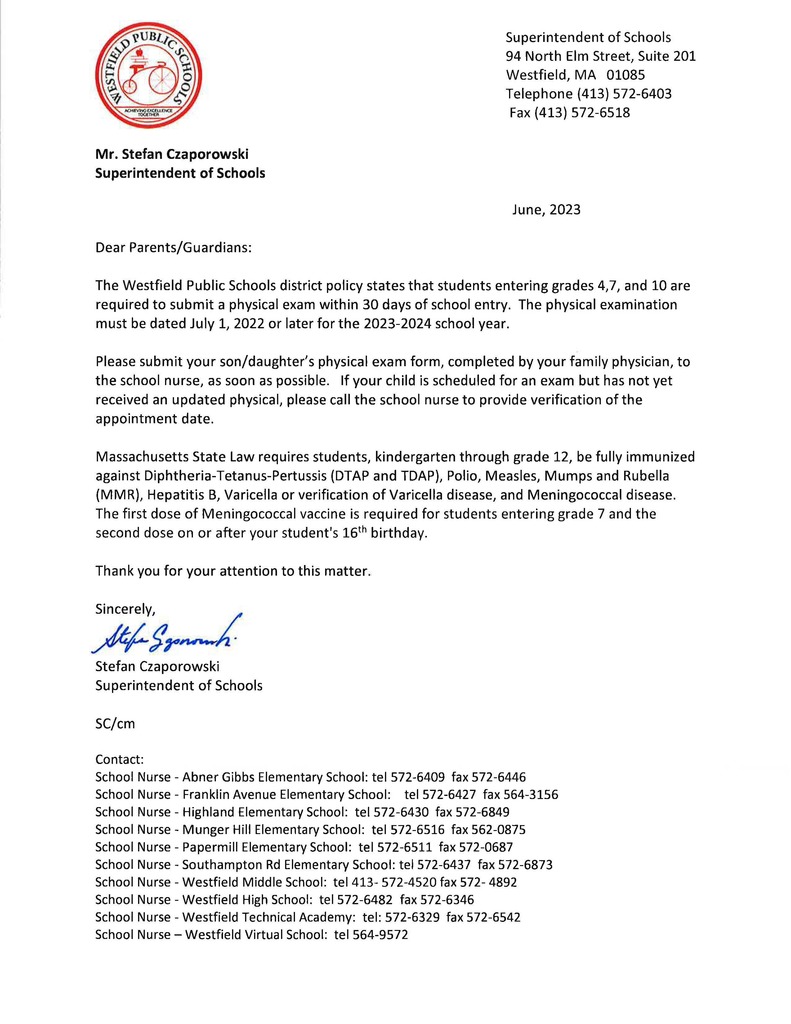 All year long, parents worry about the safety of their children, especially when they are in school. That's why Westfield Public Schools started a new safety program to provide extra pairs of eyes on students this year. It's a pilot program called "school safety attendants" featuring volunteers who are retired or current military personnel or first responders. In exchange, they receive an incentive that may motivate others to join for the upcoming school year. Volunteers from the "school safety attendants" program in Westfield are showing up in the schools every day, connecting with kids, and making a difference. The program was born from joint efforts by the Westfield Public Schools, State Senator John Velis, and the city's Veterans Affairs Department. Stefan Czaporowski, Westfield's school superintendent, and Christopher Rogers, the director of student interventions and safety, told Western Mass News the goals of the program are simple. "They are building relationships; they are another set of eyes and ears in the building, and often times when there is a safety issue in the school, it is known that something is going to happen somewhere," said Czaporowski. "So, this is just another trusted adult for our students to confide in and maybe even prevent something that might happen that way." This program is also the result of multiple safety concerns that have come up in recent years because of the many mass shootings in schools across the country. "We have protocols in place, we have systems in place, and I think, and while this—I don't know that this is going to deter it, but we hope it does— we hope it's a deterrent, knowing that there is another adult in the building who is, you know, trained in identifying threats," said Rogers." On Wednesday, Western Mass News got a chance to see one of the volunteers in action at the Southampton Road Elementary School. Carl Schwarzenback, a military veteran told us he first decided to volunteer so he could spend more time with his son Lincoln, and he really enjoys the experience. "Teachers focus on teaching, counselors can focus on counseling, the administrators can focus on administrating, and I can be there to focus on talking or just listening, that's it through the day," said Schwarzenback. "Walking, getting my step count in, saying hi to kids, high fiving. It's, it's a lot of fun actually." Volunteers are eligible for up to $1,500 off their property taxes. Czaporowski told us they started with three schools participating this year, but they are hoping to have more volunteers and reach all six of their elementary schools next year.
https://www.westernmassnews.com/2023/06/14/getting-answers-westfield-public-schools-spearheads-new-school-safety-attendants-program/


Join us on Thursday, June 15, from 9:00 a.m. - 10:00 a.m. to WSKB 89.5 FM, WCPC cable channel 15, or westfieldtv.org for the last new episode of "Superintendent's Spotlight" for the 2022-2023 school year. This week, we will catch up on the amazing progress being made on the new elementary school building. Thanks for watching!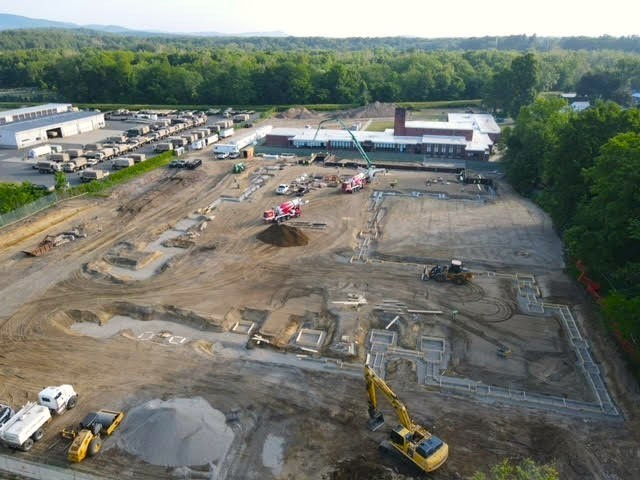 On Friday morning, Westfield Intermediate School fifth graders Sophia Weingert and Grace Biswa, and sixth grader Caileigh Martinez, their reading teacher JoAnn Roselli and Principal Gregory Miller took a special trip to Chrissy G's Bakery on Elm Street to celebrate the girls' winning cupcake designs. Roselli explained that recently she assigned her students the task of writing in enough detail so that a baker could create a themed cupcake from their description. She showed them Chrissy G's website and explained that she would email their designs to the bakery.
https://www.masslive.com/westfieldnews/2023/06/westfield-students-see-their-cupcake-concepts-come-to-life-at-chrissy-gs.html

If you missed yesterday's "Superintendent's Spotlight", please click on the link below. This week, our guest was Highland Elementary School Principal Jill Phelan. Not only did we learn about some of the great things happening at Highland School, but we also spent some time recognizing National Donald Duck Day. Thanks for watching!
https://www.youtube.com/watch?v=TT6qVOYpmgQ

Join us on Thursday, June 8, from 9:00 a.m. - 10:00 a.m. to WSKB 89.5 FM, WCPC cable channel 15, or westfieldtv.org for a brand-new episode of "Superintendent's Spotlight". This week, we will talk with Principal Jill Phelan about all of the great things happening at Highland Elementary School. Thanks for watching!

The city will hold a formal groundbreaking ceremony at 10 a.m. Wednesday, June 7, for the as-yet-unnamed new elementary school under construction at 133 Franklin St., Westfield. The project actually broke ground in late April 2023 and has an anticipated completion date of November 2024, according to a recent update released by P3 Project Planning Professionals, the owner's project manager employed by the city. "While construction projects can experience supply delays, the project team has taken this into consideration when choosing materials and when submitting orders for materials and we do not anticipate supply delays to affect the project schedule," according to P3.
https://www.masslive.com/westfieldnews/2023/06/symbolic-groundbreaking-for-westfield-elementary-school-slated-for-wednesday.html

Adopt a Classroom update. Today Barnes Regional Airport Manager visited 3rd graders at Abner Gibbs today as a follow up to a field trip the class went on in early May. Chris talked about opportunities to be exposed to aviation through Westfield Public Schools. Students learned that they will take a field trip to Barnes in 6th grade to learn about different career pathways, the Wright Flight Program that starts in 7th grade, where upon completion of the program they can fly with an instructor, and the Aviation Program at Westfield Technical Academy. Chris talked about the various pathways you can take in aviation from being a pilot, airport manager, air traffic controller, civil engineer, FAA inspector, and more. He also answered a range of questions from our students who were eager to learn. Thank you Chris for visiting us today at Abner Gibbs!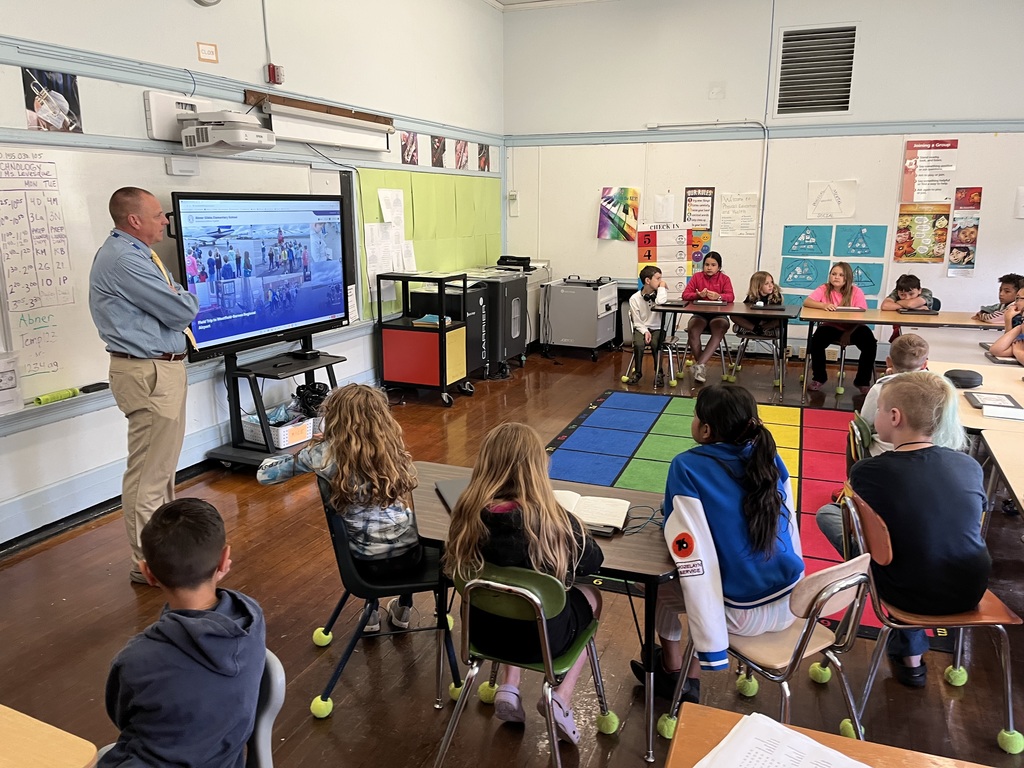 If you missed this morning's episode of "Superintendent's Spotlight", please click on the link below. This week, we spoke with Senator John Velis about the mental health crisis and what he is proposing to increase services for students. We also celebrated National Doughnut Day with some treats from Mrs. Murphy's. Thanks for watching!
https://www.youtube.com/watch?v=o_zpfDQZVi0

Join us on Thursday, June 1, from 9:00 a.m. - 10:00 a.m. to WSKB 89.5 FM, WCPC cable channel 15, or westfieldtv.org for a brand-new episode of "Superintendent's Spotlight". This week, we will talk with State Senator John Velis. Thanks for watching!